Lose 2-6 Inches Your
First Session!
How it Works
LOSE FAT AT THE SPEED OF LIGHT
No Pain, No Surgery,
No Downtime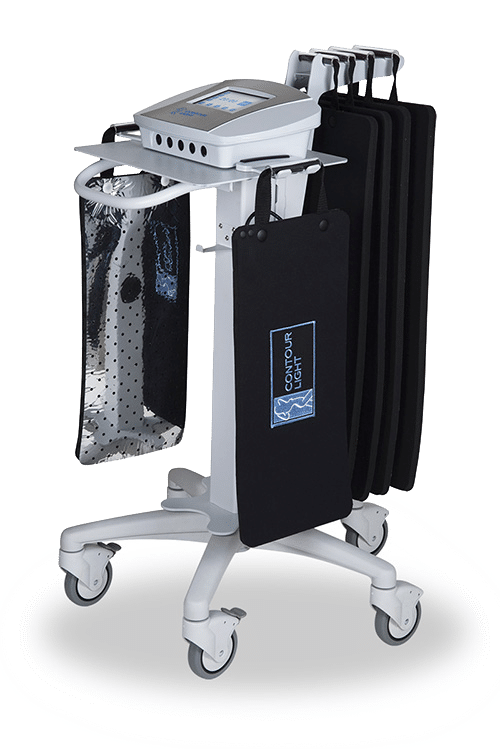 The Contour Light Technology
Contour Light uses LED light to help naturally slim, shape and tone areas including the waist, hips, thighs and upper arms.
The Contour Light emits far more light energy than any other similar device.

The heat and unique wavelength of the light stimulates fat cells to release energy. That energy is then easily metabolized back into the body.

The process is similar to when your body enters the "fat burning" stage of a good cardiovascular workout.

It also increases collagen and elastin in the skin while creating a slimmer appearance.

Contour Light is completely safe, painless and noninvasive
The Contour Light Technology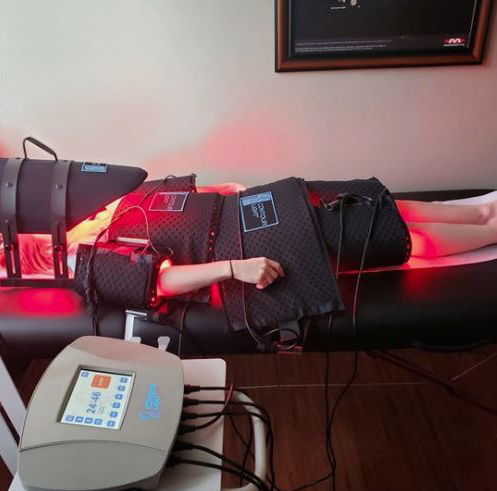 During the treatment 6 free moving pads that are 28″ x 12″ are placed directly against the skin for maximum effect
The large pads cover more surface area then another LED device.
Treatments last for a period of 20-45 minutes.
After treatment, exercise is essential to create the demand for energy which can now be met by the released fatty acids and glycerol from the adipose cells, completing the inch loss process.
Following your session, enjoy ten minutes on the Vibration Plate to help flush out the toxins
Discover
SO WHAT EXACTLY DOES THE CONTOUR LIGHT DO?
Liquifies your fat
Causes the fat cells to shrink
Accelerates fat burning & collagen production
Speeds up your metabolism