Chiropractor Canonsburg PA
Pittsburgh Integrated Wellness
Welcome to Pittsburgh Integrated Wellness located in Canonsburg and McMurray. Chiropractic is one of the most amazing healthcare professions, but very few people understand what it's all about. This article is here to help you gain a basic understanding of how our Canonsburg and McMurray chiropractors can help you and your family.
Chiropractic care is the practice of using spinal alignment to alleviate a wide variety of physical ailments, including muscle strain, neck pain, chronic back pain, and more. This is accomplished by adjusting the position of the spinal column to its proper shape, providing a non-invasive solution for pain relief.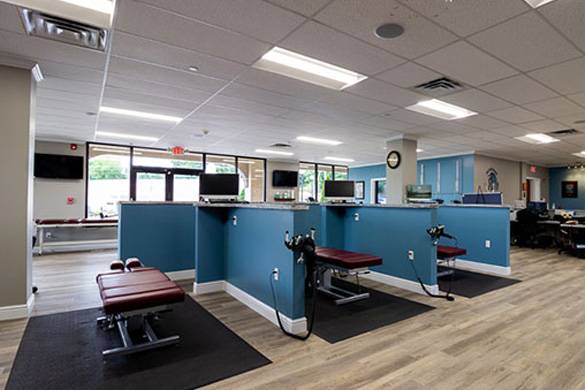 How Can Chiropractic Care Help You?
Many people dismiss chiropractic as being something only for back pain, but chiropractic treatment can be used to treat a wide variety of physical issues, such as migraines and headaches, chronic pain, carpal tunnel, pain due to injury or muscle strain, and much more.
How Chiropractic Care Works
Chiropractic is usually sought out in McMurray for the treatment of various musculoskeletal conditions such as lower back pain, neck pain, headaches, sciatica, disc injuries, carpal tunnel, and various extremity problems such as shoulder and foot disorders. These conditions are just the tip of the iceberg of what Chiropractic actually does.
By removing nerve interference and improving the function of your central nervous system, getting adjusted has been shown to increase your energy, improve sleep patterns, and help the body reach its full potential…naturally!
It is common, especially in the day and age of the internet, for misconceptions to linger about alternative medicine and chiropractic is no exception. Chiropractic is safe; Chiropractic is covered by most insurances; Chiropractic is needed not only for adults but babies, children, and teens; Chiropractors go through rigorous training (it took me 9 years); Chiropractic is affordable, and most importantly Chiropractic works!
At Pittsburgh Integrated Wellness our chiropractic team is ready to meet with you to discuss your needs. We will help to design a program that is right for you. We look forward to meeting you.
chiropractic services for a better lifestyle